Motorola Solutions' CTO Dr Mahesh Saptharishi and Paul Steinberg, its senior vice-president of technology, speak to Critical Communications Today about how AI and 5G can benefit the mission-critical communications community
CCT: Dr Saptharishi, how long have you been involved in AI?
Dr Mahesh Saptharishi (MS): My background is in artificial intelligence and computer vision. I started working on autonomous vehicles and neural networks in the late 1990s, at a time when neither of them were really in vogue. I was getting strange stares from people when I told them that I was attending machine-learning conferences.

CCT: Could you discuss your company's approach to AI?
MS: In essence, Motorola Solutions develops technologies that position our public safety and security customers to be successful while preventing bad outcomes for them. Our customers want solutions that give them an early warning that an event might be happening and the ability to co-ordinate an effective response. They also want to accurately analyse their operations, investigate and gather the right evidence after an event and learn from what happened.
We have a very simple and tangible objective: ensuring that people receive the right information at the right time so they can make the right decisions.
Motorola Solutions has been building a complete software suite for command and control centres and investing in technologies including AI because we know that much of our customers' critical decision-making is centred within control rooms. Software that leverage AI becomes a powerful tool in control room environments and for workers out in the field. It can make people's lives easier – especially by alleviating the burden placed on them in busy and stressful times.
Think about well-trained soldiers, first-responders or even athletes – when they are under high physical and mental stress their instincts kick in and they rely on the "muscle memory" they have built up through many hours of practice. We are extending that notion of muscle memory into software, so it anticipates the information necessary for individuals to make effective decisions, enabling them to receive the right information, presented in an easily digestible way. That information is personalised, with the software adapting to his or her needs and the circumstances they face.
Consider how this works in a routine task like looking for a dangerous suspect. Command centre software gauges the typical thing that an operator does, which can include looking at feeds from different sources to find someone matching a description. After finding the suspect, the operator may analyse footage from multiple cameras to get the most complete picture of the suspect's movements. Command centre software simplifies and speeds up the search process for the operator as soon as he or she clicks on an image matching the suspect's description. It can automatically compile the relevant footage and quickly present important information including the suspect's movements and where they may be headed to next.
CCT: What are your current goals in terms of making better use of AI?

MS: Although the topic of AI captures many news headlines, what matters most to our customers is how it can support the best possible outcomes. AI should be used to support the decisions of public safety personnel, giving them the confidence to make the right moves without compromising safety or efficiency. We want to shorten the length of time it currently takes for people to resolve an incident and enable our customers to make measurable improvements in terms of decision accuracy and time saving.
CCT: How could AI help control room operators?

MS: Today, command centre operators have to capture and transcribe information while working across multiple screens, forms, protocols and workflows. One of the first things we will deliver is greater consolidation of all of that information across user interfaces while reducing the complexity of the overall workflow. Information will also be presented intelligently to the user in a way that takes important context into account.

AI will also provide the benefit of collective experience and intelligence, bringing together the knowledge of experienced command centre operators with real-time information such as weather reports, social media feeds and other information sources. Capturing and sharing the knowledge of experienced operators is very important, especially in command centre environments where there can be a high amount of turnover given the highly stressful nature of the job.
Software can reduce this gap between experienced and newer control room workers by analysing how experienced operators manage their tasks and then presenting these insights in visual and adaptive ways. This can help to get less experienced operators quickly up to speed.
CCT: What are your thoughts on the use of AI and machine learning for video- and other forms of analytics?
MS: When we started our work on video analytics, it took almost an hour to calibrate and tune the analytics to deliver accurate results. At sites where two or three cameras were deployed it was not that big a problem. However, think about a city security operation where you need to deploy thousands of cameras; spending half an hour to an hour trying to configure every camera takes considerable time. So, we pioneered this concept of self-learning analytics, where the camera watches and provides accurate results for human verification within 20-30 seconds.
Every time an operator saw an event they could very quickly confirm the accuracy of the results and give feedback that makes every subsequent result even better. That paradigm of having a "human in the loop" and giving their feedback is core to our approach and is something we will embed into every AI solution we make.
It's worth noting that there is quite a lot of work going on in quite a few non-public safety domains to use machine learning to measure the tone of people's voices and perform emotional analysis, allowing AI to detect if someone is happy, angry, aggressive or experiencing other emotions. This isn't something Motorola Solutions is developing per se, but it shows that additional capabilities are being developed outside of our industry that can be applied to enable better outcomes for public safety and enterprise industries over time.
CCT: What are your thoughts on the privacy concerns that some people and groups have about AI?

MS: The concerns around the use of data and privacy are all valid. We realise that with the great power of AI there is also great responsibility and there needs to be checks and balances.
We want AI to help people to make better decisions as
well as providing them with historical data that helps them to see what kind of decisions led to a successful outcome in similar situations.
When AI is deployed thoughtfully and incrementally, it has great potential to help agencies better to improve safety and efficiency for the public and their own personnel.
CCT: Do you think control room operators could eventually be replaced with AI?

MS: A natural consequence of automating more tasks with AI means that costs can be saved and some roles may no longer be required – that's just reality. However, we're quite far away from AI being able to replace critical roles such as public safety dispatchers. We've spent lots of time working with dispatchers and examining their workflows. Even the simplest uses for AI-enhanced decision-making require people to recognise exceptional circumstances and to determine if the recommendations that the system puts forward are appropriate. Human decision-making is currently irreplaceable because a single mistake could put lives at risk. However, AI will be very good at automating the mechanical and monotonous tasks.
CCT: Paul Steinberg, what do you think will be the benefits of 5G for mission-critical communications users?

Paul Steinberg (PS): At a high level, 5G will basically mean three things:increased capacity, reduced latency, and increased connectivity of devices.

First, 5G represents an increase in capacity by giving access to large swathes of new spectrum. The size of the spectrum essentially defines the 'size' of the wireless pipe. While this new spectrum comes in large chunks, it is typically very high-frequency spectrum (3.5, 5-6GHz and even millimetre wave). The flipside is these high bands don't propagate nearly as far as current cellular bands so the cell sites will be much smaller coverage areas. The simple way to think about it in terms of capacity and coverage is like a Wi-Fi network on steroids.
The second thing is how low levels of latency opens the door for more 'mission-critical services'. The PPDR [public protection disaster relief] definition of that is somewhat different from when 3GPP talked about it, which is invariably in relation to augmented and virtual reality, automated vehicles, remote robotics being used in surgery and so on.
The third major component of 5G is to do with increased connectivity of devices, thereby enabling the industrial Internet of Things. That's important for our users, because it's a necessary condition to enable smart cities and the real-time information that can guide their operations.
CCT: Could you boil down the current business cases for 5G in a mission-critical context?

PS: Focusing on increased capacity first of all, we currently see it as essentially enabling the movement of a lot more real-time video and telemetry. That's the information which provides immediate situational awareness for first-responders and in turn will end up feeding artificial intelligence within emergency services command centres. Over time, we'll be able to bring the command centre to be more and more virtually 'there' at the incident.
The low latency aspect of 5G may take a little longer before it matters to public safety, but it will obviously become more relevant as organisations start to introduce robotics use-cases, and use it to control drones. Motorola Solutions has no plans to build drones, but weaving video from them into the fabric of incident management is something we are doing.
That's step number one when it comes to UAVs (unmanned aerial vehicles). Step number two is making them autonomous, thereby taking pilots out of the equation. An example of how that could be useful would be having the drones embark on a search pattern, or instruct them to fly to a particular point on a map so they become the first-responder on the scene.
CCT: What advantages will 5G 'network slicing' provide for those working in public safety?
PS: Network slicing is essentially the ability to create 'virtual' networks on top of a pre-existing (shared) physical infrastructure operated by a carrier. In that situation, the user is able to set parameters around the network in real time, including QoS [quality of service], capacity, and even coverage. I think of this as the networking component to what cloud has already done for computing and storage – allowing a user to dynamically 'spin up' computing, storage and the networking to match a given need.

With that in mind, I don't think network slicing really has a large immediate impact to public safety. Operators today already create virtual private network services with differentiated QoS for public safety (eg, FirstNet/AT&T in the US and ESN/EE in the UK). Over time, as the slice management interfaces mature along with the associated business model, we might see network 'slices' put into place that serve particular services (such as a smart city sensor network) or that are created dynamically to add dedicated and tailored capacity around an incident scene or event.
The grade of service part – for instance, the ability to request priority and pre-emption – is also there right now. A lot of the 3GPP-defined mission-critical services (group PTT, video and data) are built on the standardised interfaces which essentially allow an application to request differentiated service.
Coming back to current use-cases involving 5G, you can certainly see lower latency becoming vital in particular situations. For example, a bomb disposal technician could use it to operate a robot via a localised network slice. In this circumstance the response needs to be as precise and immediate as it would if the bomb disposal technician's hands were actually there.
CCT: What do you anticipate will be the take-up of 5G from the user community?

PS: A lot of our customers worldwide ask if they should wait for 5G, and my answer is no, as one can already realise a number of mission-critical services over 4G, after all – you can do push-to-talk, group video, move telemetry and data, and you can connect devices.
The migration and adoption of 5G is an evolutionary process, with 3GPP – as it always does so well – enabling a graceful path forward. Ultimately, you will see 5G supported in user devices, in parallel with the roll-out of a cost-effective ecosystem. As that happens, public safety can ride the wave – all it needs to do is work that new capability into its use-cases incrementally.
We will be in a heterogeneous world for some time to come since 5G won't have huge capacity impacts for the rural, coverage-limited areas where the high-end spectrum simply doesn't provide cost-effective propagation. So even in a world of 5G where it is deployed in the high-capacity, dense areas (ie, urban, campus, etc) we will still be working with 4G-like services over large parts of the geography.
Mahesh Saptharishi CV
Mahesh Saptharishi, Motorola Solutions' CTO, has more than 20 years of technology leadership experience and leads innovation across Motorola Solutions' platforms in mission-critical communications, video and command centre software. Areas of focus will include applications that bring together artificial intelligence (AI) and human intelligence to rapidly interpret vast quantities of data, as well as new user interfaces for efficiently delivering information. Previously, Saptharishi spent five years as CTO for Avigilon, a Motorola Solutions company and a provider of video and analytics solutions. Under his leadership, Avigilon became a market leader in video analytics and AI with capabilities such as self-learning video analytics, appearance search and unusual motion detection.
Saptharishi earned a doctorate degree in machine learning from Carnegie Mellon University and has also authored numerous scientific publications, articles and patents.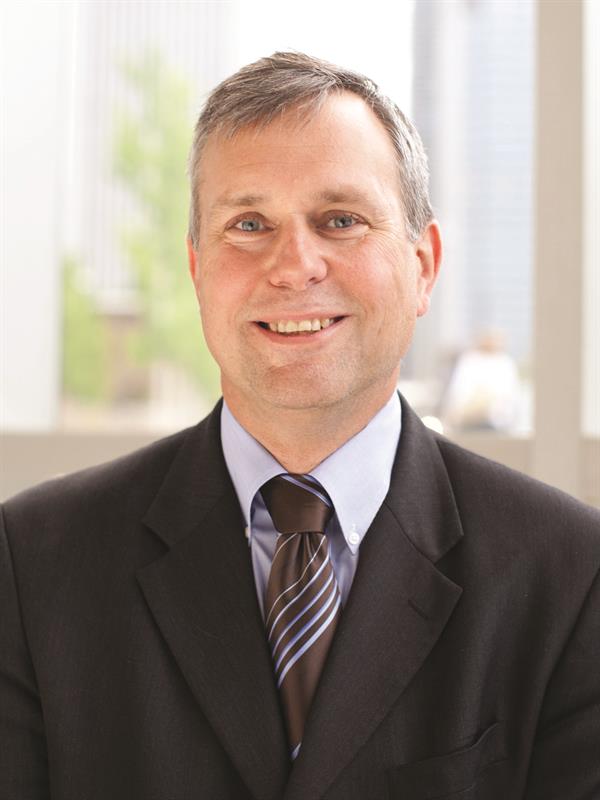 Paul Steinberg, senior vice-president of technology at Motorola Solutions
Paul Steinberg CV
Paul Steinberg, senior vice-president of technology, leads Motorola Solutions' technology and intellectual property strategy as well as the company's strategic venture capital investment group. Steinberg joined Motorola in 1992 as a senior software development engineer in the wireless infrastructure group and has also served as the company's CTO and its network infrastructure unit's chief architect for carrier wireless infrastructure broadband products (3G and LTE). Before joining Motorola, Steinberg was a distinguished member of the technical staff at AT&T Bell Laboratories.
He is a member of the Federal Communications Commission (FCC) Technical Advisory Council (TAC) and served on the FCC's Technical Advisory Board for First Responder Interoperability. He is also a member of the Illinois State Governor's Smarter Illinois Advisory Board and the Illinois Technology Association's IoT council. Steinberg is a member of the board of trustees for Adler Planetarium in Chicago.
He has an associate's degree of applied science in electrical engineering from Parkland College and a degree in computer science from Illinois Benedictine College.
Author: Critical Communications Today