Ericsson and Verizon Frontline have announced the successful trial of their jointly developed 5G rapid-response command centre, the Tactical Humanitarian Operations Response vehicle nicknamed THOR.
THOR contains a fully functional 5G ultra wideband network (UWB) combined with a mobile edge computing (MEC) platform, capable of completely isolated operations using Verizon Frontline technology during an emergency response.
Use cases tested during the trial at Marine Corps Air Station (MCAS) Miramar in California included search and rescue operations using drones, situational awareness using location-based capabilities and mission-critical push-to-talk service combined with interoperability with Land Mobile Radio/Professional Mobile Radio (LMR/PMR) systems.
According to Verizon, THOR should be considered "the Swiss-Army Knife of frontline services" offering full radio interoperability and built on a modified Ford F650 chassis with a six-seat cab and three-seat rear command centre. With Verizon 5G Edge, a real-time cloud computing platform on board, mission-critical applications can reside locally on THOR to deliver low latency solutions.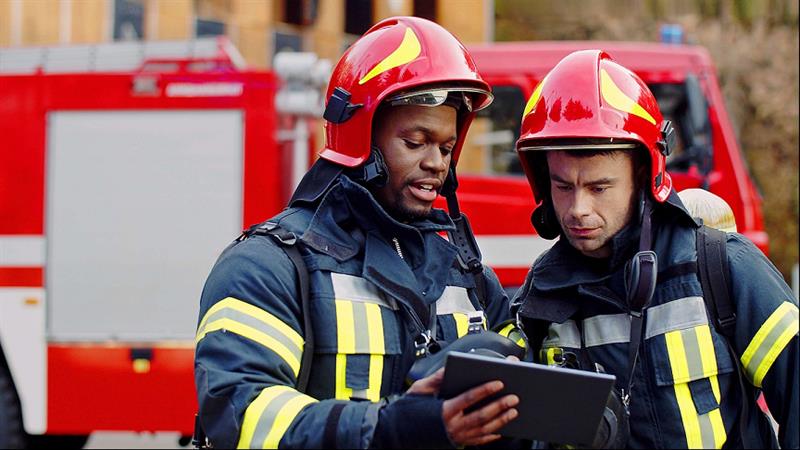 A key application that THOR enables is a mission-critical push-to-talk (MCPTT) solution for all the users who are connected to the private 4G/5G network on the vehicle via smartphones equipped with Ericsson MCPTT client.
Blaze Vincent, technology development manager at Ericsson's CTO office, said: "Ericsson and Verizon jointly conceived the idea of THOR and partnered together in every step of building the network solution. THOR was designed and built by Verizon and Ericsson, with first responders in mind, to deliver a network platform regardless of the current landscape where it is deployed.
"Leveraging Verizon's 5G millimeter wave spectrum assets, the platform is able to provide the bandwidth necessary for mission critical solutions for first responders and government agencies. This is [another] example of the way Ericsson co-creates new 5G applications with customers, identifying real problems that we can jointly address in the society and taking concerted action to solve the issues, step by step."
The development of THOR is the latest aspect of a growing partnership between Ericsson and Verizon. Earlier this year, Ericsson signed a 'record breaking' $8.5bn multi-year deal to supply radio access network (RAN) equipment to Verizon across the United States.
To continue the conversation join us at Critical Communications Network - the new online community for the sector

Author: Richard Hook